Cooler temps mean it's time to break out the light layers and booties, especially on the weekends. While it may be warmer during the day, it's typically cooler at night during the first few weeks of Fall, so now's the perfect time to mix and match textures in your closet.
Whether you're meeting friends for brunch or just running errands on your day off, here are a few outfit ideas to try on the weekend.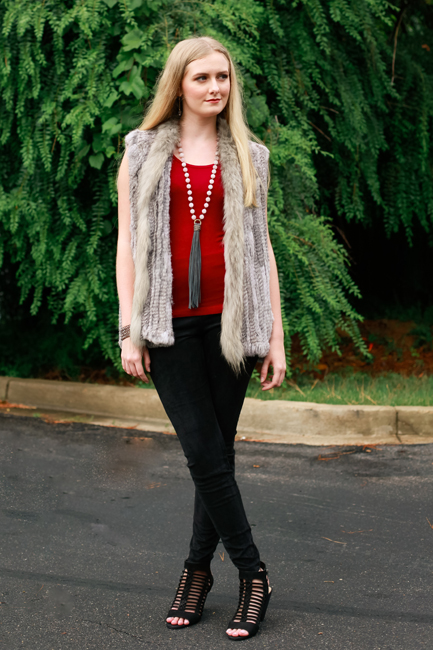 Denim and tanks can easily go the distance into early Fall when paired with a fur vest. Just pair with caged booties to keep it from being too casual.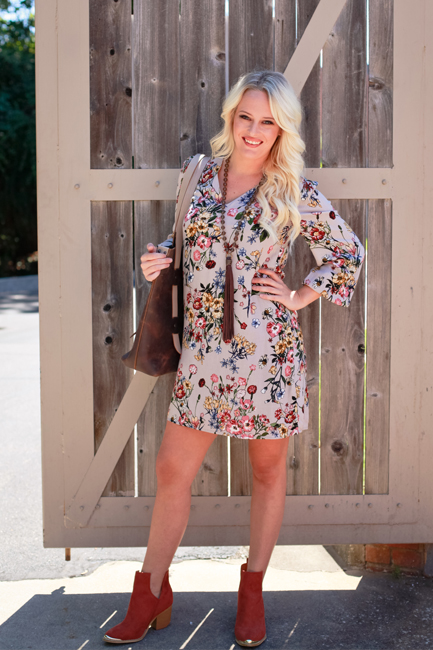 Floral dresses + ankle booties are an early fall staple. When it's extra chilly, just add in a long duster and a hat!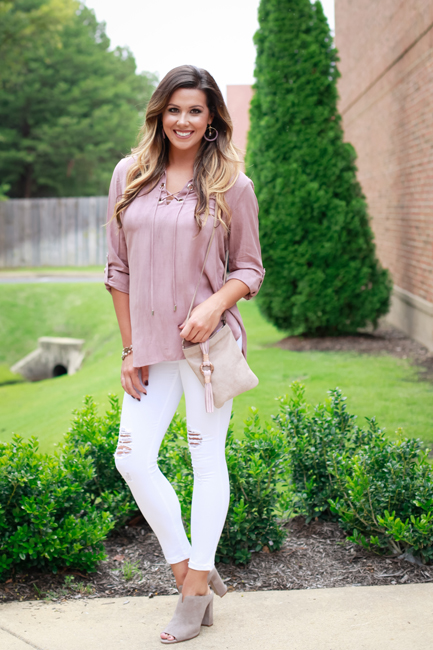 Can you wear white after labor day? Absolutely! Pair it with a suede top and booties and they can be worn straight through the season.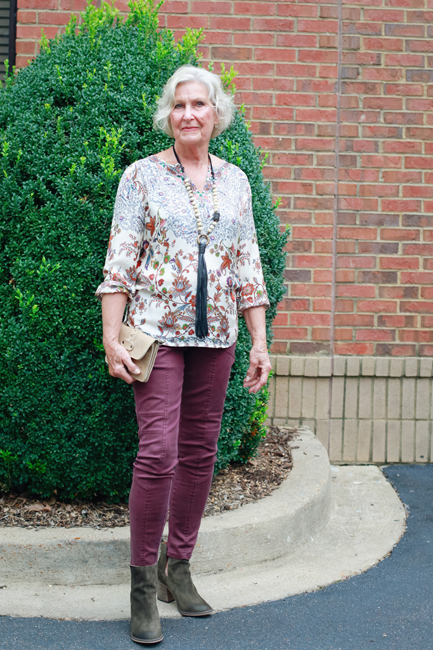 Patterns are always in style, so choose a top with tonal colors that match the season. Colored denim is a nice switch-up as well.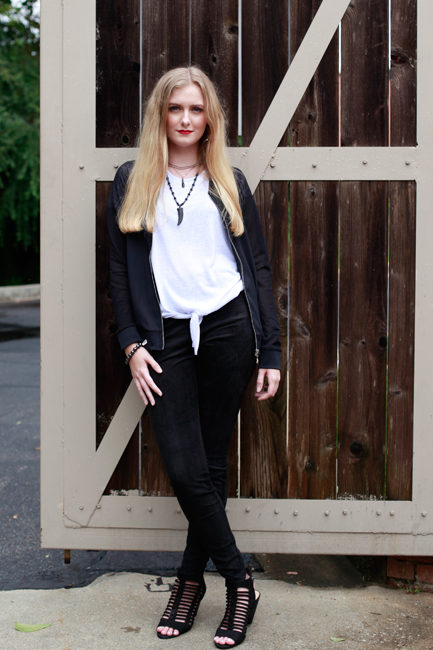 A slim cut bomber jacket is an easy way to elevate a basic tee and jeans. Go for a black and white color scheme to keep it edgy, and just add heels to dress it up.
Stop in shop the new Fall arrivals shown above so that you can recreate each look!