We love partnering with local small businesses and organizations whose work and values align with those of Southern Muse, and we had the pleasure of hosting mixed-media artist Deanna Hamsley for an in-store popup shop last month.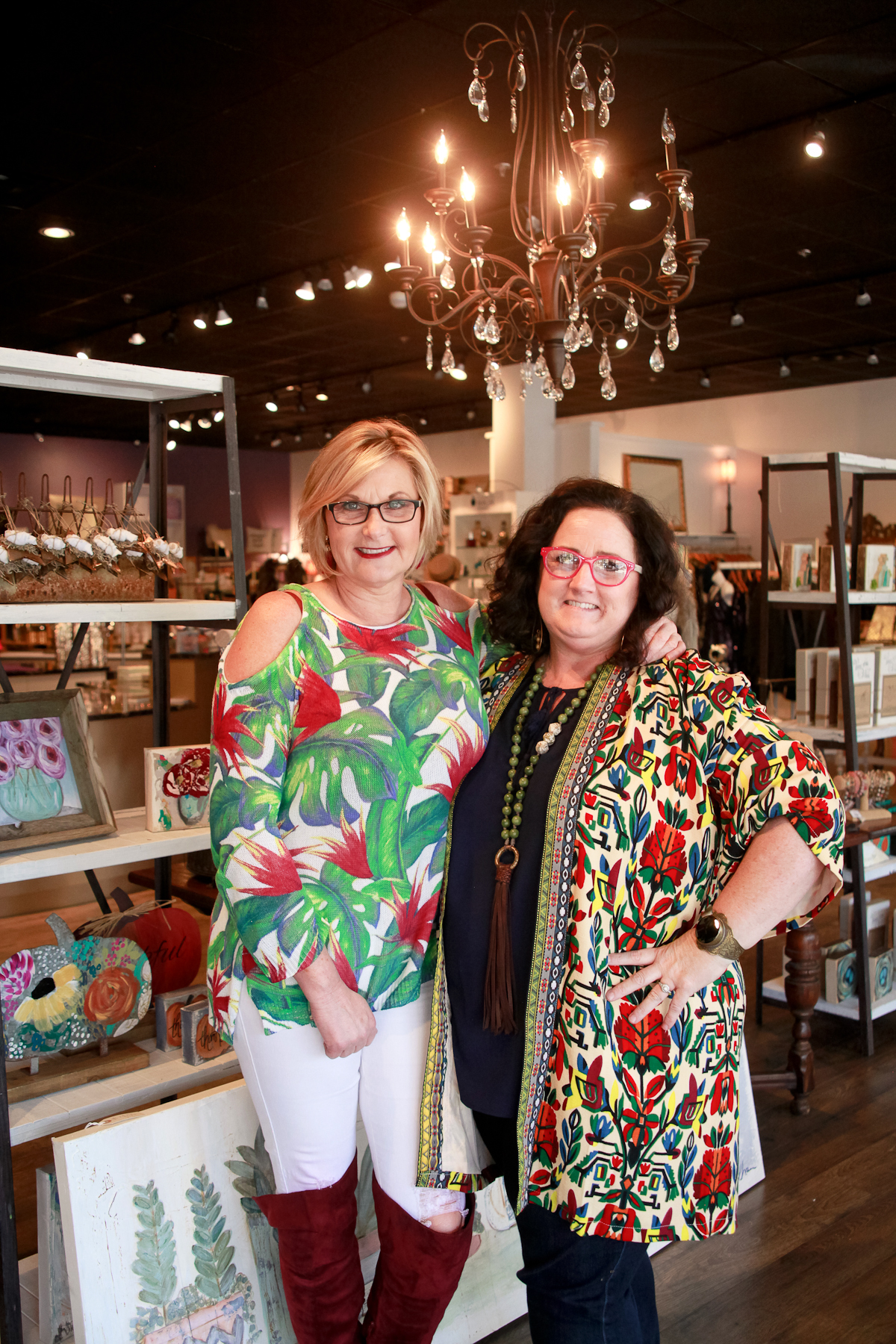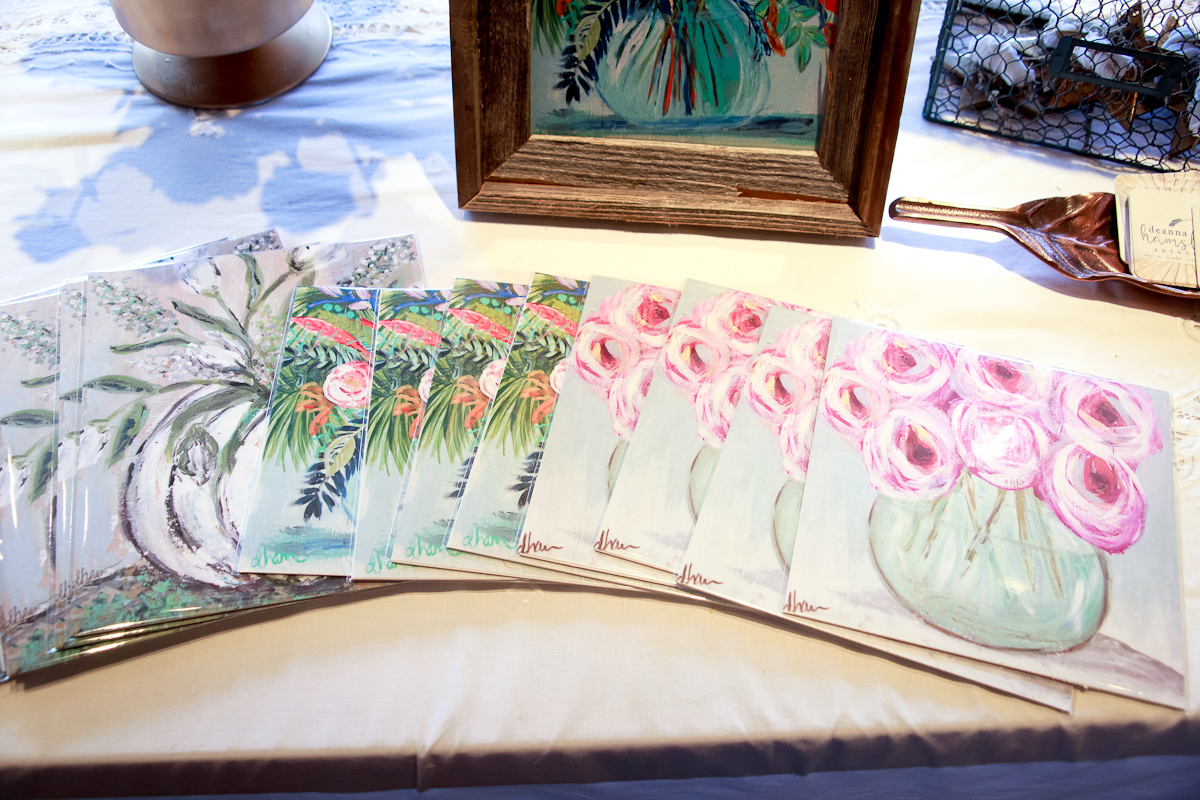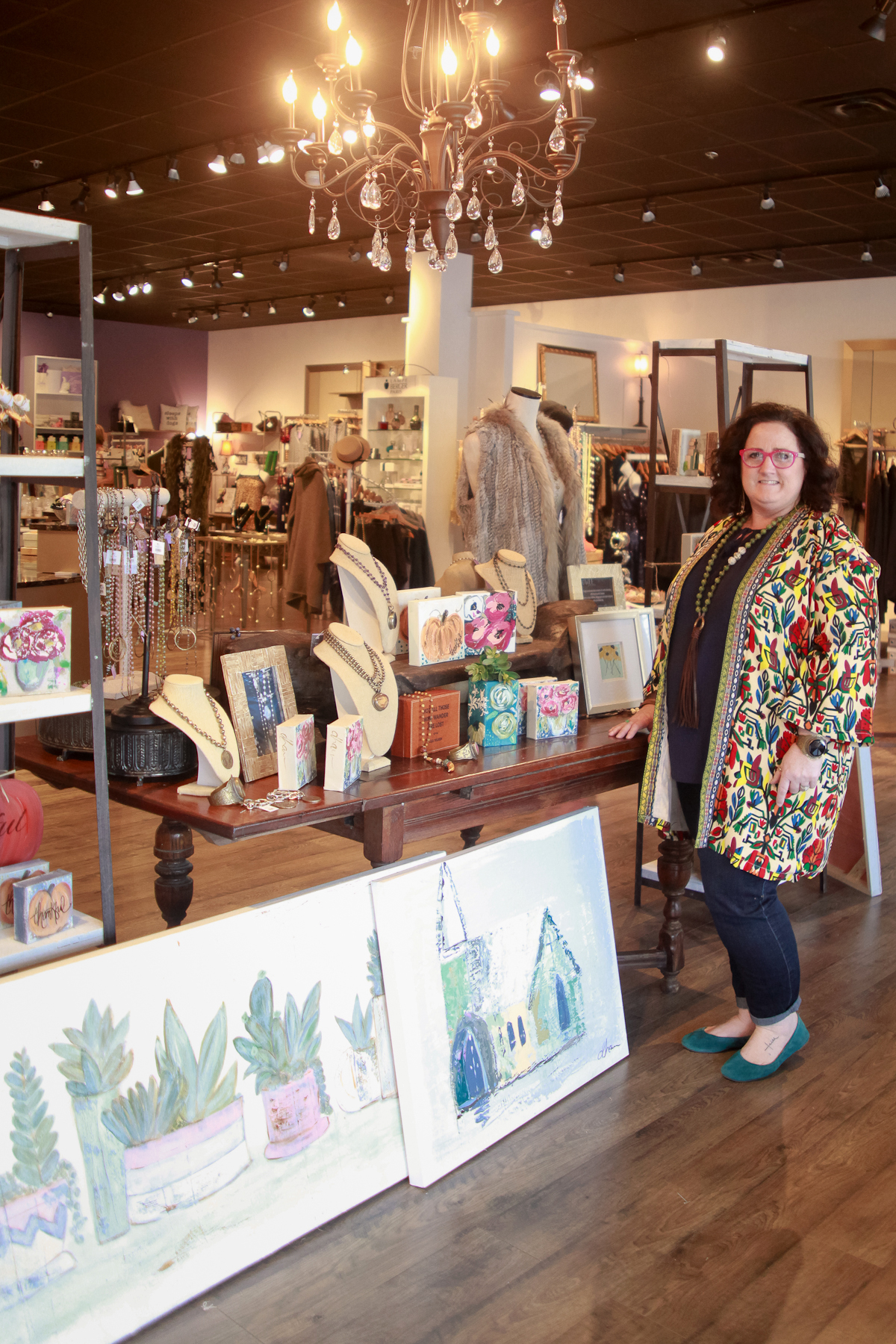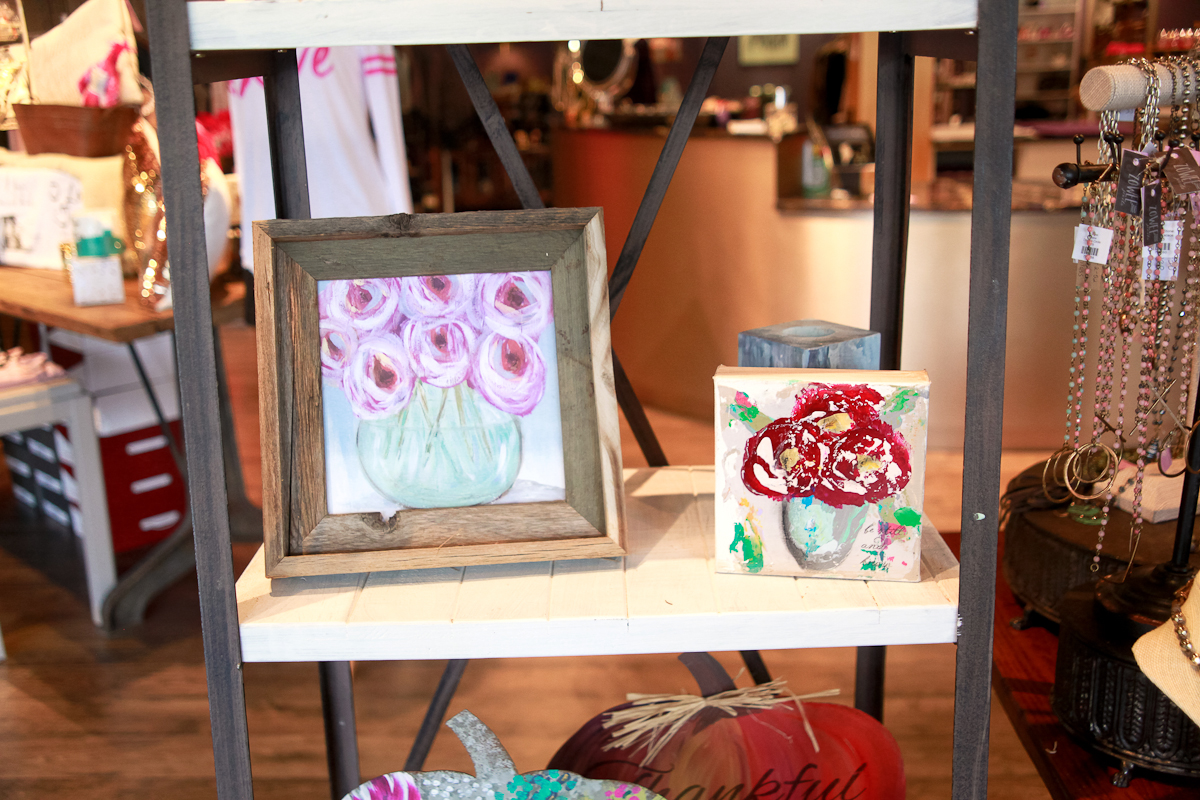 The popular visual artist's bubbly personality is reflective in her work, so it was a pleasure watching her interact with customers that came in to shop our new Fall arrivals and her beautiful, handcrafted gifts.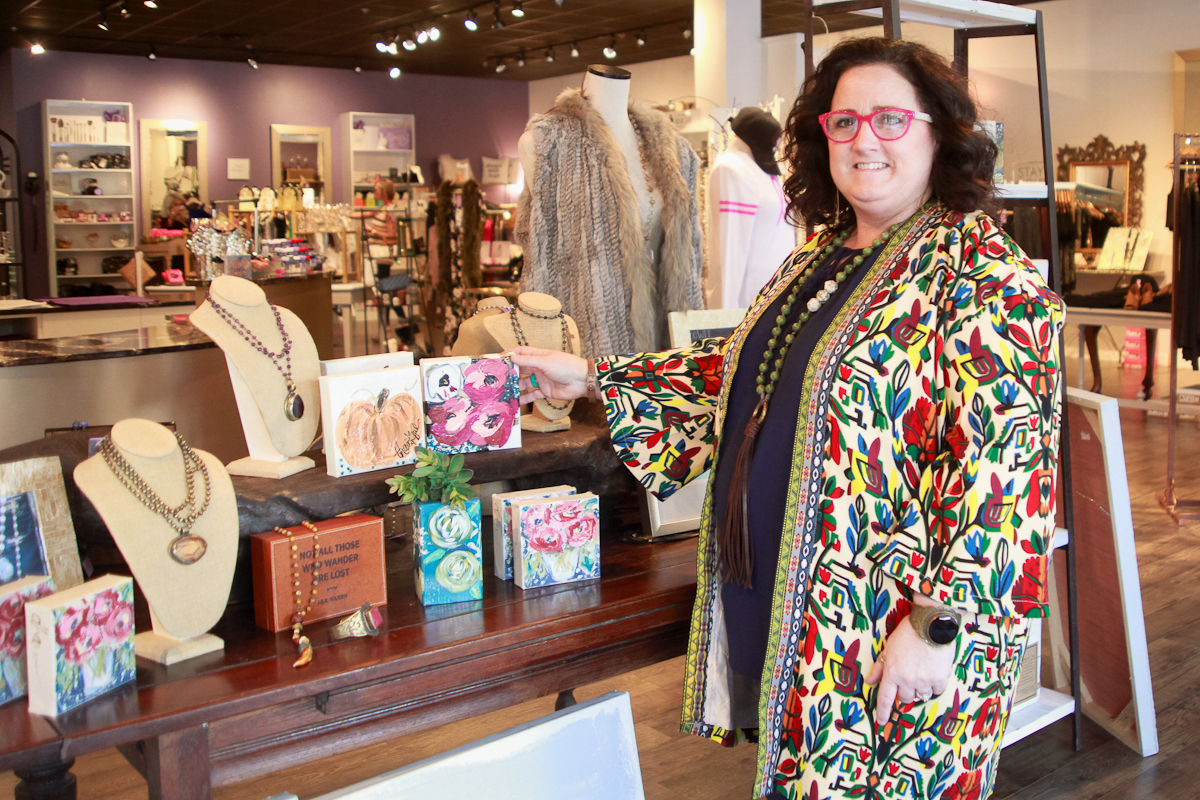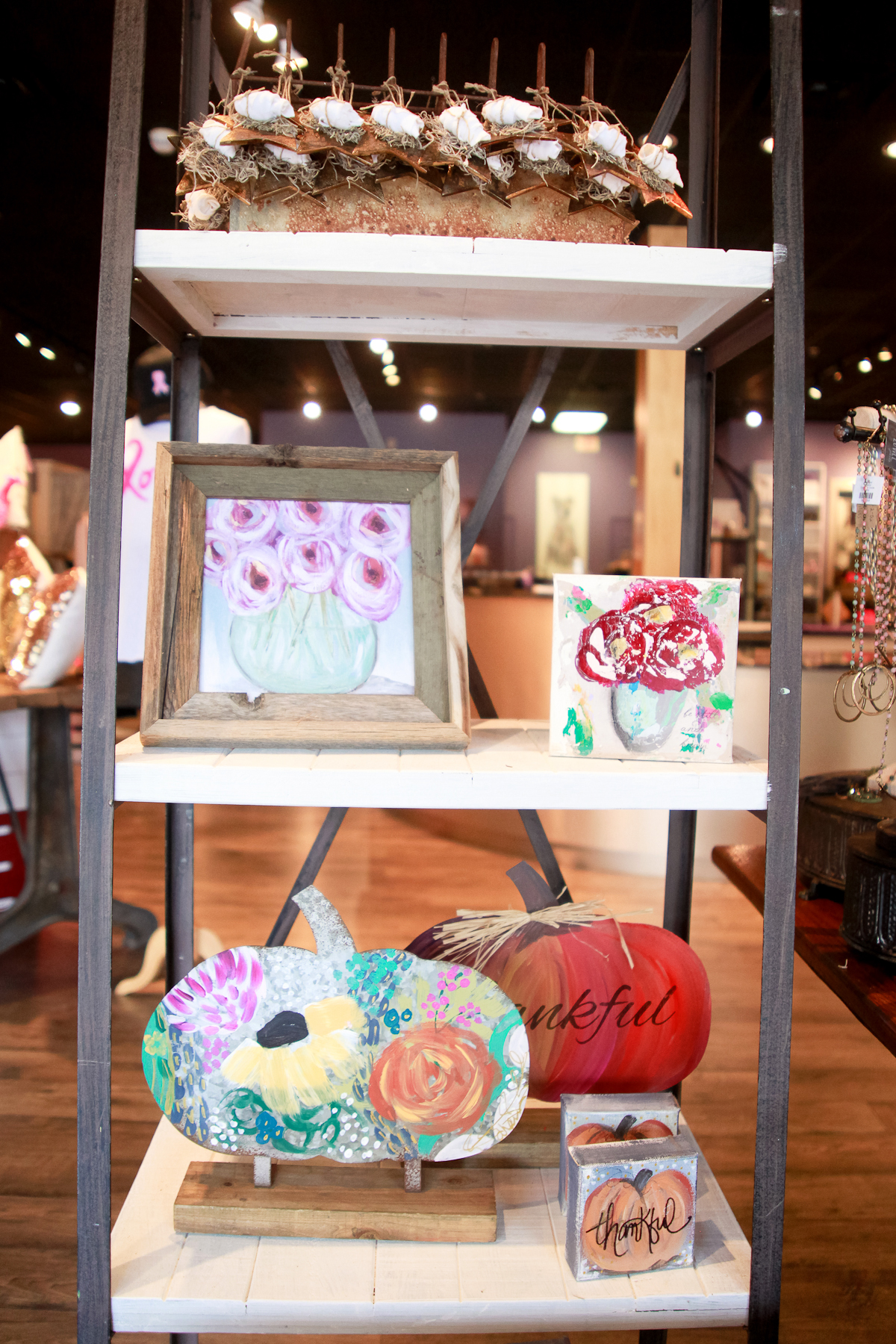 Deanna is known for her larger floral canvases, but she also brought along some smaller "happies" for those looking for pre-holiday gifts for friends and for home.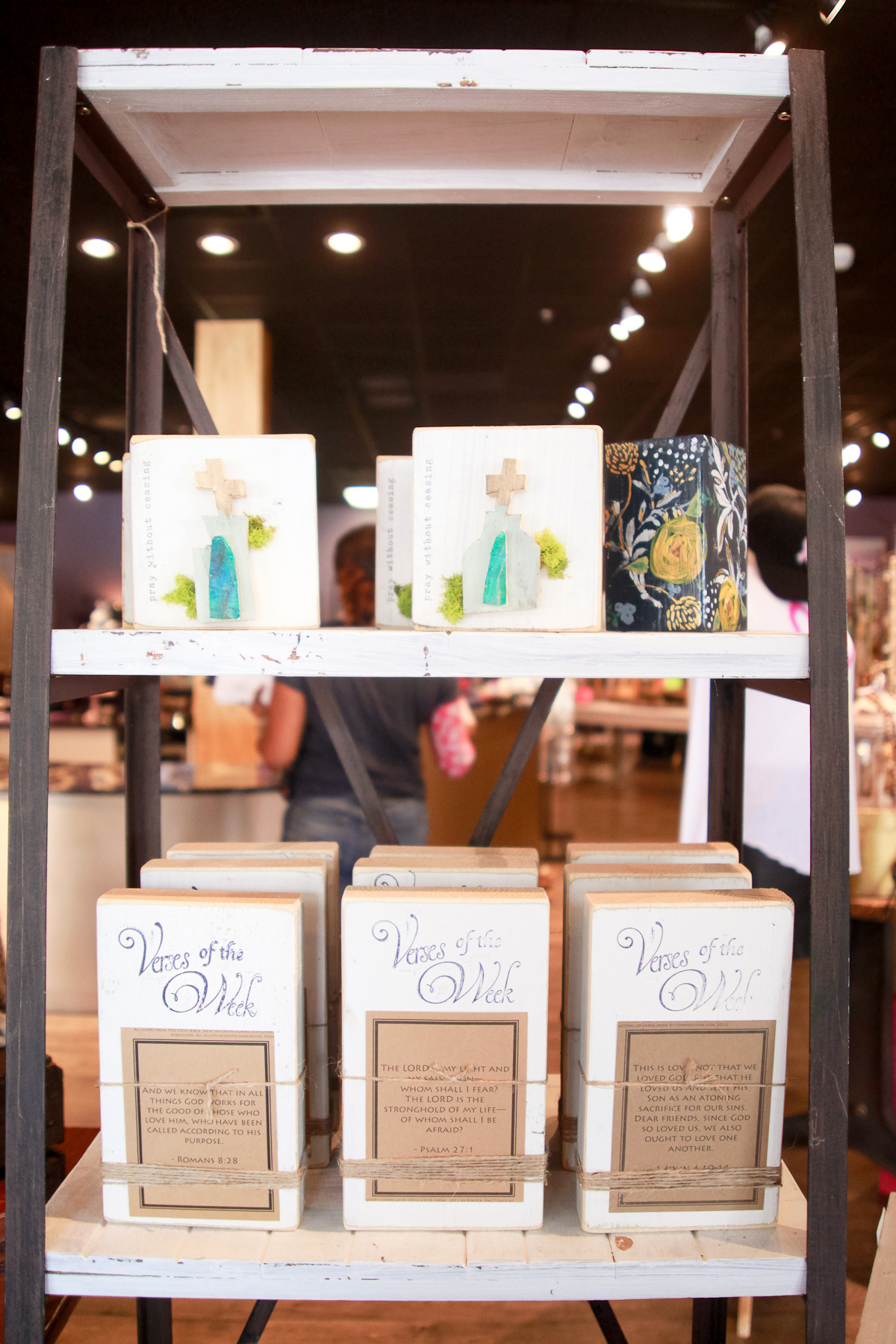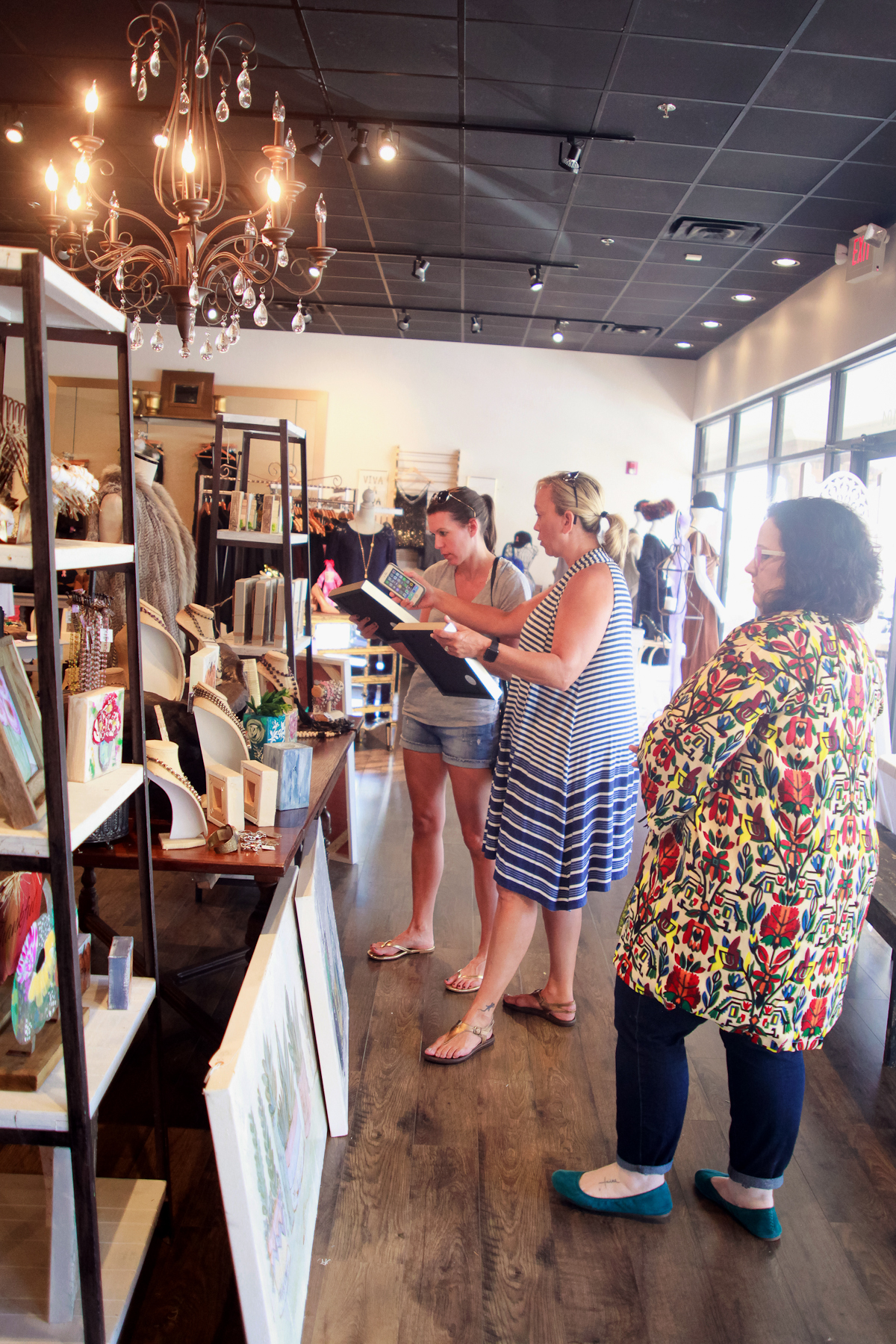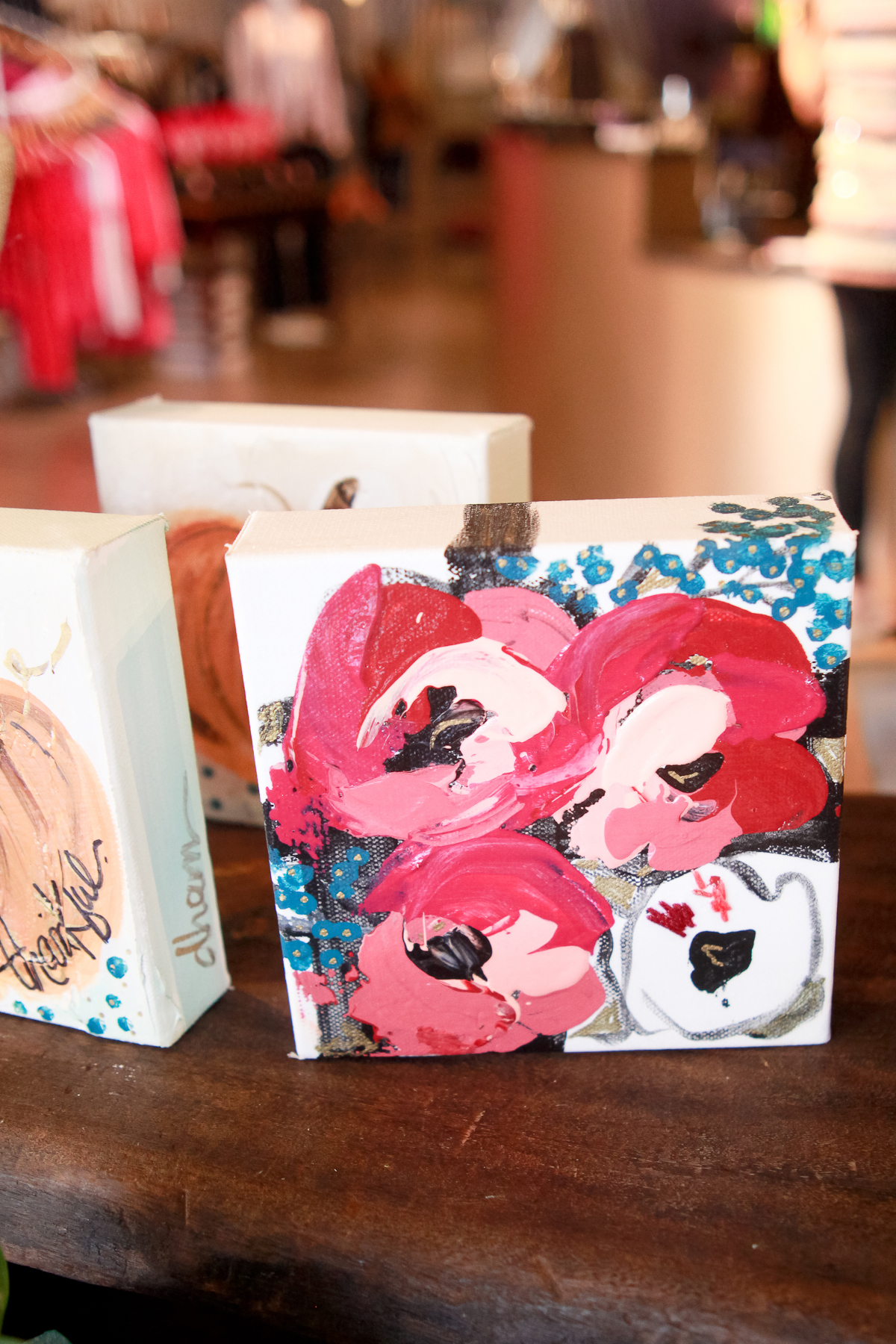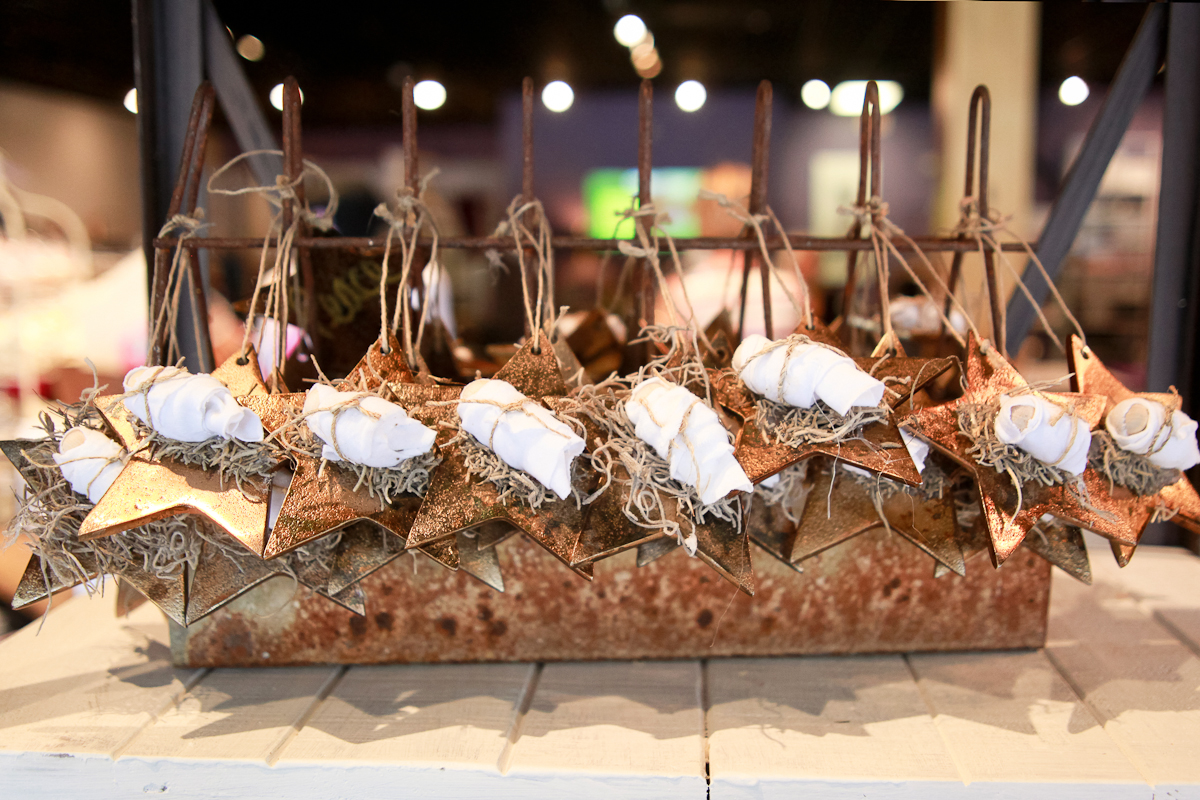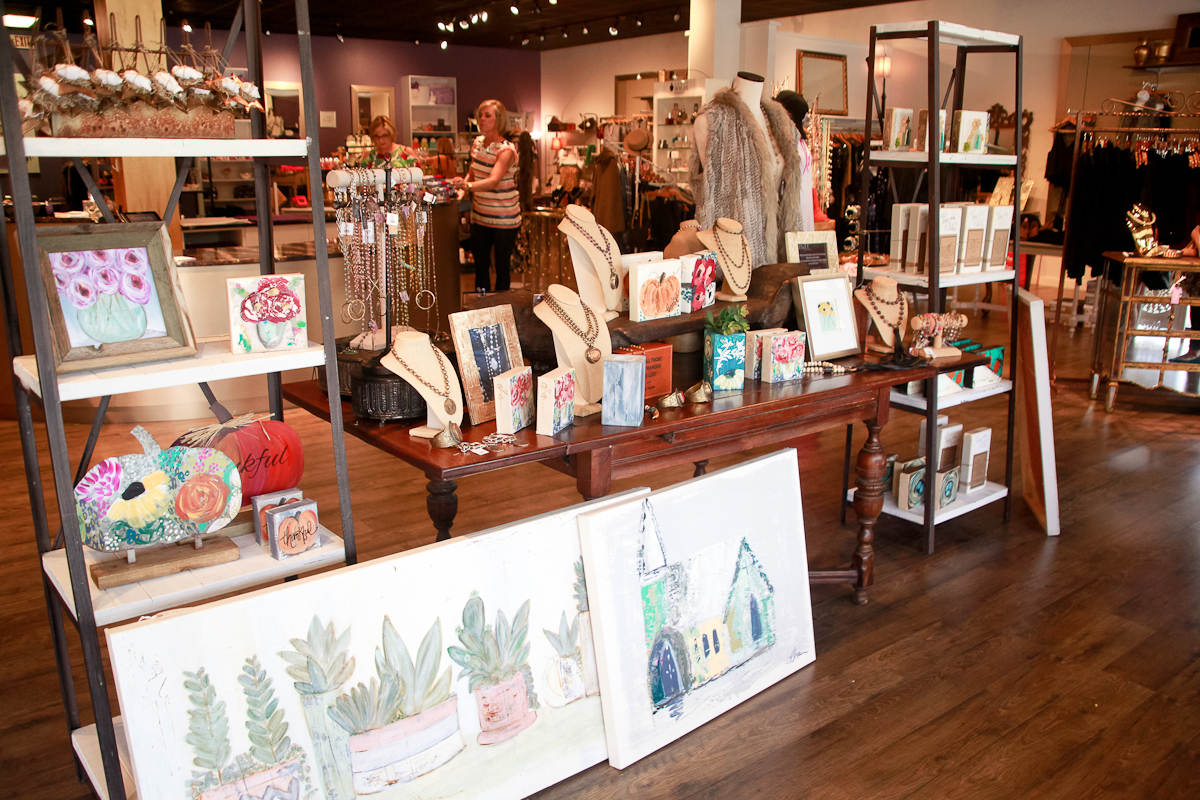 It was a fun afternoon for all! To keep up with Deanna's work, click here to follow her on Instagram.