Once Labor Day passes, most people pack up all of their white denim for the season based on traditional fashion rules. Well, rules were made to be broken!If you're not quite ready to pack up your white denim, here are a few tips on how to wear them after Labor Day (and well into Fall!)!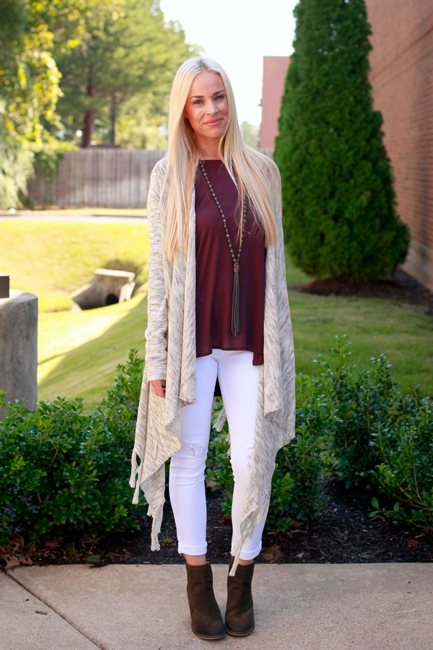 Model is wearing: Ecru Top, Karlie Hooded Cardigan, James Jeans, zoWee Necklace, Rebel Booties
The big secret to wearing white denim well into Fall is to pair them with seasonally appropriate tops and accessories. You want to make sure that the denim is a thicker weight so that they're flattering, and preferably with a skinny or straight cut.
The temps are starting to drop, so long sleeve cotton tees, cozy sweaters, and other light layers are a must-have in order to pull this look off. You can keep a minimalist vibe and just wear them with a black, grey or cream sweater and black heels, but oatmeal, muted pastels link mint and dusty pink, and warmer jewel tones like plum look great with them as well.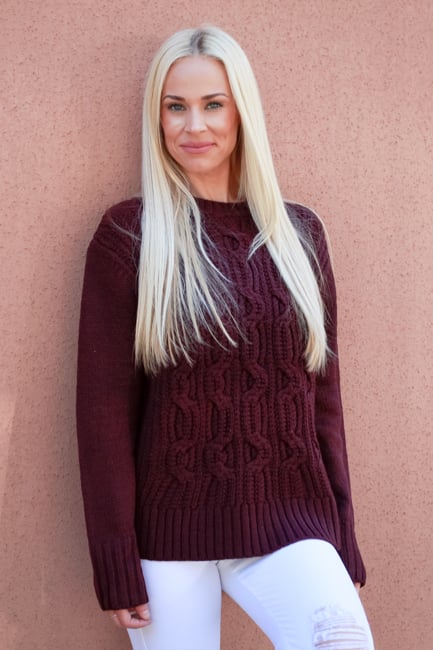 Dex Black Tape Cable Sweater
For your shoe game, pair your white denim with ankle booties, over the knee boots, and even a strappy heel. These style work well in cooler temps and won't make your outfit look like you're trying to hold on to summer.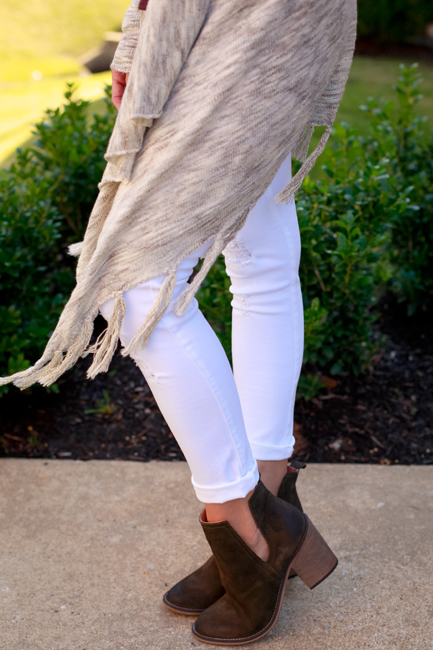 Accessory wise, you can pretty much do whatever you want. Gold and silver will always be classic, but chunkier pieces like a beaded necklace can also make a cool statement.
Do you wear white after Labor Day?