Wearing fur is a big trend that many shy away from for fear that they can't pull it off, but it doesn't have to be that way! You can easily add this versatile piece to your wardrobe, and here are 3 chic ways to do it!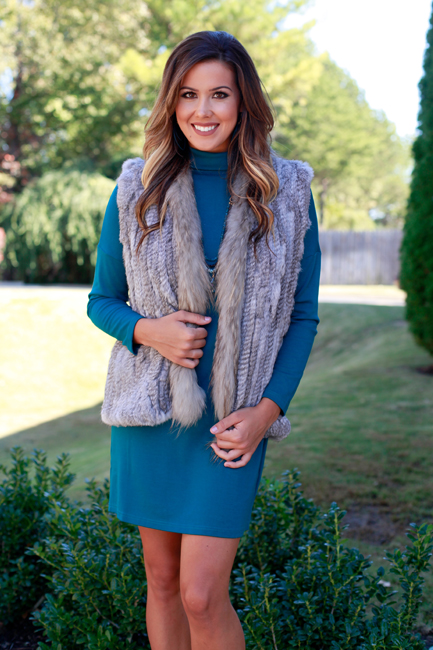 Try A Vest
This is the number one way that most people incorporate fur into their wardrobe. You can wear it over dresses or over your favorite tee and jeans-the look doesn't have to be complicated! Just make sure that it's in proportion to your frame and not bulky-you don't want to look like a caveman!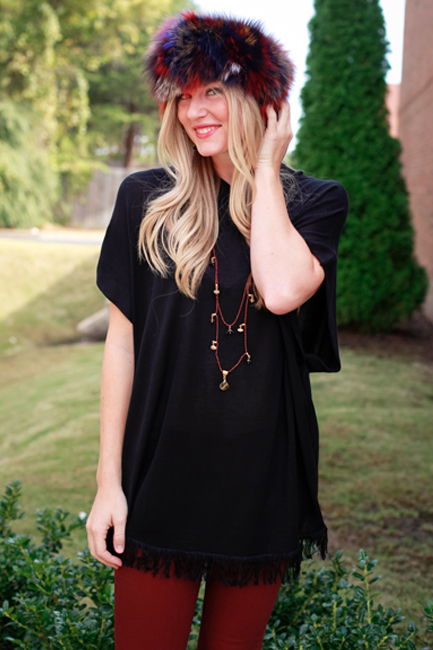 Wear A Headband
This may be a little more "editorial" in style" but a fun fur headband is a great switch up from the norm, especially on days when it's really chilly! This is a style not to take too serious, so just pair with a chic poncho and your favorite cords.

Grab a Handbag
If you like the look of fur not don't necessarily want to wear it, an alternative is a fur handbag. These come in so many great shapes and colors that you can get one that can be used every day or pick one in a bold hue for special occasion. Sometimes accessories are the easiest way for people to test out trends without being fully invested in it.
All product is available in-store!